Description

Double level wash tank for easy cleaning and hygiene 
The wash tank is made of AISI 304 grade stainless steel.  Easily removable wash and rinse arms, filters etc. for easy cleaning.

High quality components
Indigenously designed and developed parts for perfect results after each wash. Care has been taken to ensure that the components perform under Indian working conditions
Auto cycle    
The machine cycle automatically starts on the closing of door when set into auto mode. If the machine is not up to temperature, it will auto cycle as soon as correct temperature has been  reached. No buttons to push. Leaves operator time to perform other tasks
High temperature wash and rinse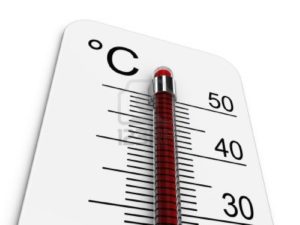 Washing is done at a temperature of 60°c with detergent water; this ensures 100% cleaning of oil residues.  Final rinse using fresh water removes any detergent residues on the plate. It is performed at 82°c + to kill all germs, ensuring HACCP compliance. Specially designed spray nozzles ensures minimum evaporation of sprayed water and maximum contact with wares being washed.
Multiple wash programs 
Option of 2 wash programs for saving time, water and chemicals. The operator can select the best suitable wash programs to suit washing needs along with continuous cycle recommended for soaking of heavily soiled dishes.
Filtration system

The filter filters out smaller particles before they enter the wash pump, giving superior wash results and reducing service requirements.
Solid state control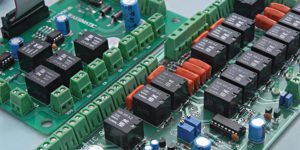 This technology gives improved reliability and machine flexibility, and will keep the operator informed at all stages of machine operation. Accurate chemical dosing and temperature control will ensure a first class result each time.
 Strong washing power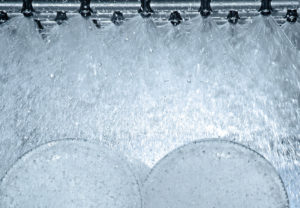 Powerful wash pump and injection moulded scientifically set intelligent collision technology ensures  maximum washing power. Unique cross blade action from top and bottom ensures that no area remains  uncovered.
Safety 
12 volt dc control circuit ensures operator safety from electric shocks. Temperature interlock ensures machine will not operate until the correct work temperature has been reached, giving superior results and a sanitized end product.
Dry run protection

Heater / pump will not operate if water levels are inadequate preventing burnouts
All stainless steel construction 
AISI 304 ss (food grade) construction for long life.
 Temperature interlock 
Temperature interlock ensures machine will not operate until the correct work temperature has been reached, giving superior results and a sanitized end product.
Door safety sensor 
Automatically stops the cycle should the door be opened during the cycle. This avoids accidental spillage and gives safety to the operator
Increased profits 
Designed to give you huge savings in labour, detergents and water. The machine saves upto 70% water and detergents and 90% labour. The machine minimizes chipping and scratching of plates, increasing the life of expensive crockery. Space requirements are much less when compared to normal 3 sink washing system.
Zero back clearance 
The machine requires no space at the rear side, this gives flexibility of installation and space savings. All service points are at the bottom side of rear panel, simple to install and maintain.
Safety thermostat 
Additional safety thermostat set at 90 degree c prevents any accidents due to temperature probe failure, ensuring safety.
 Comprehensive AMC and spare parts stock 
Once the standard warranty is over comprehensive AMC's are available at nominal rates, avoiding high ownership costs and ensuring trouble free operations for years to come. All spares parts are in stock at regional offices.